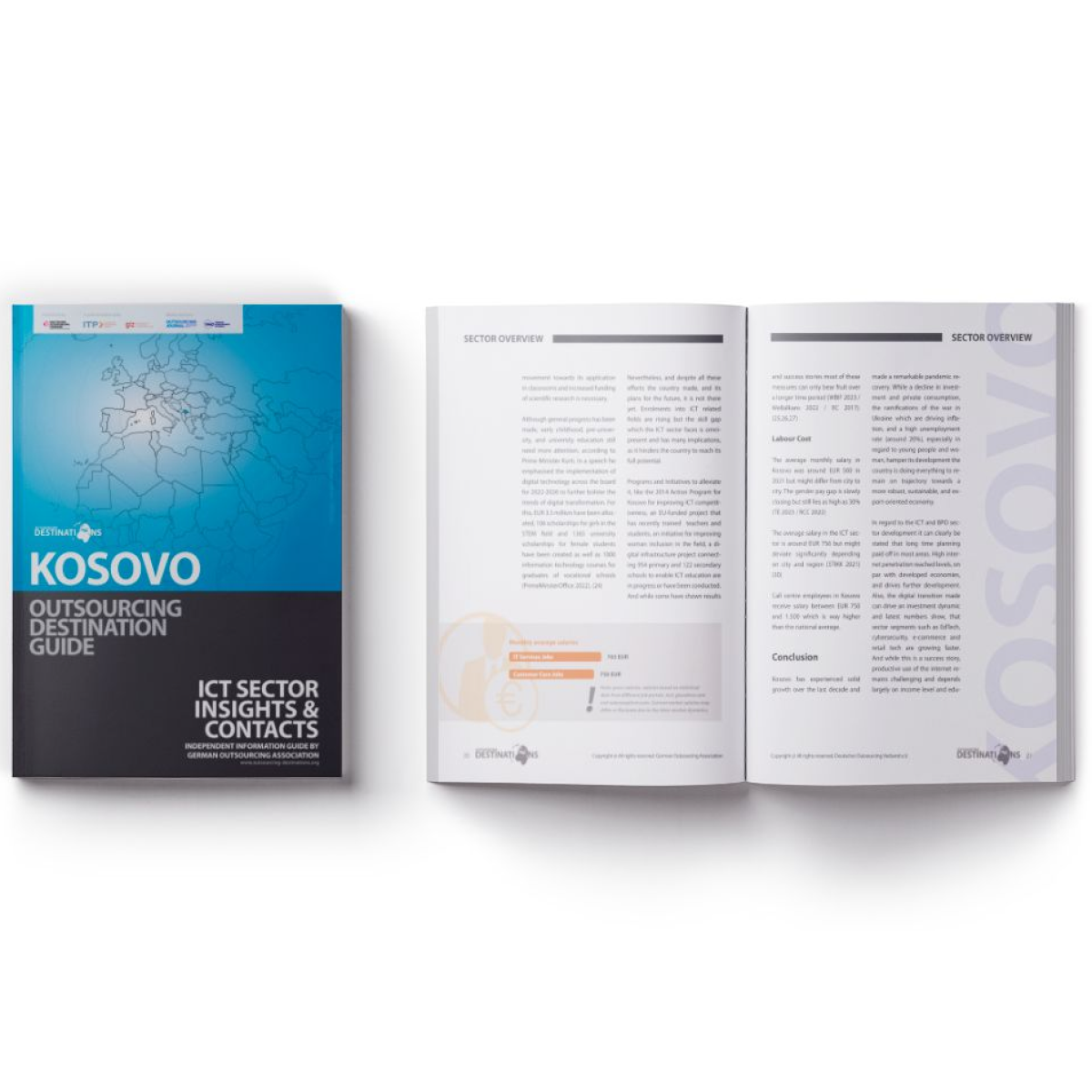 Evonem Featured in the German Outsourcing Association Guide!
We're honored to be included in the Outsourcing Destination Guide compiled by the Deutscher Outsourcing Verband e.V. (German Outsourcing Association). This recognition is not just a feather in our cap but also a remarkable testament to the evolving outsourcing landscape in Kosovo.

Read the full guide here In pages 25 to 27 of the guide, you will find an in-depth article that highlights Evonem's remarkable journey.
Our unwavering commitment to delivering top-notch professional services has not only made us a prominent name in the industry but has also allowed us to actively contribute to the thriving tech community in Kosovo.
Stay connected with us for more updates on our Linkedin page: