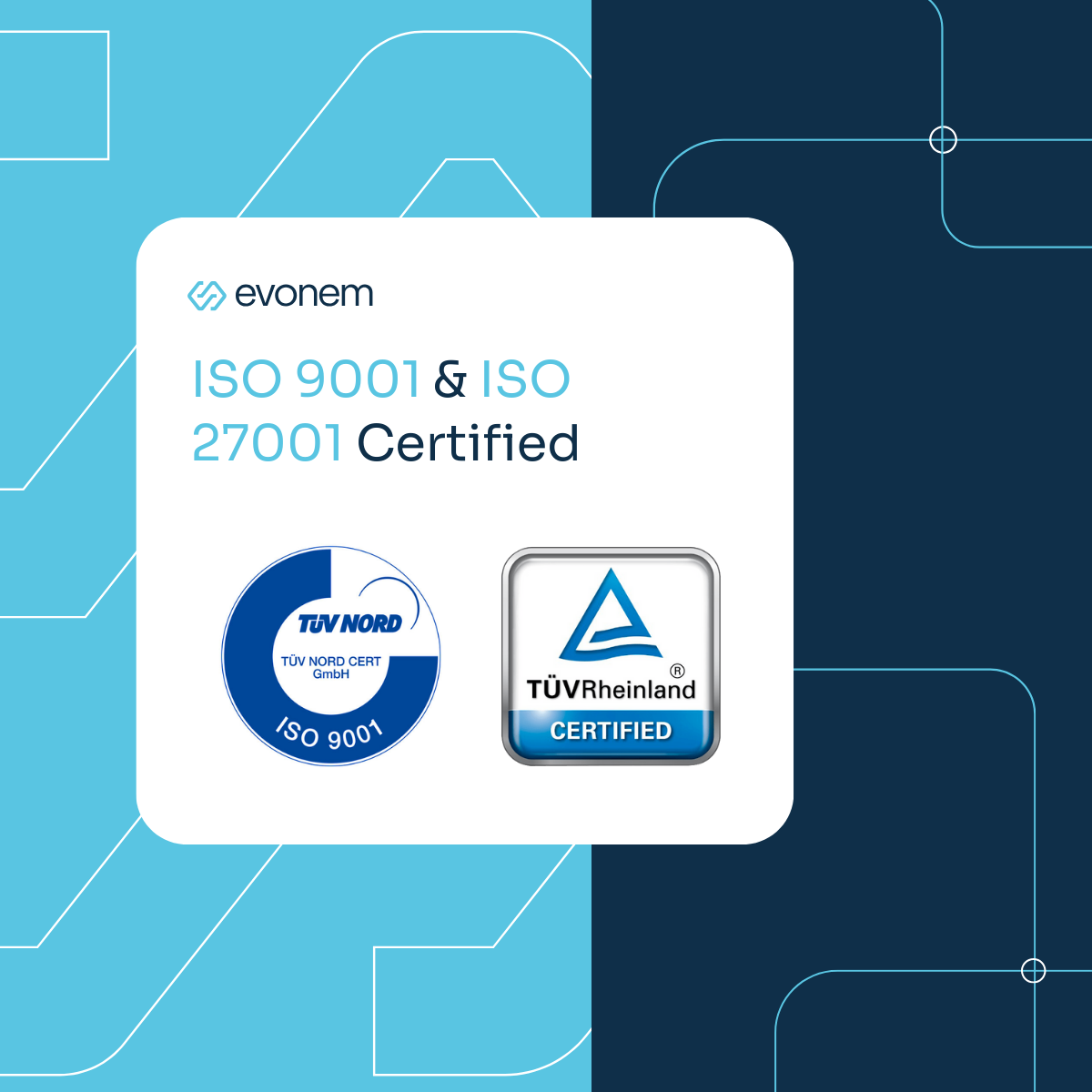 Celebrating a Milestone of Excellence and Security at Evonem!
We are thrilled to announce a significant milestone in our ongoing commitment to excellence and security. Evonem has successfully obtained ISO 9001 and ISO 27001 certifications which reflect our unwavering dedication of delivering high-quality Cloud and DevOps services in a controlled and secure manner.

At Evonem, we believe in setting high standards and consistently exceeding them. The certification with ISO 9001 and ISO 27001 aligns perfectly with this philosophy, reinforcing our position as a reliable and secure partner.
Stay connected with us for more updates on our Linkedin page: